A Day With…
BCS hosts this series of events either online or at the University of Reading twice a year. Our mission being to provide access for the therapeutic community to high-profile speakers, at a reasonable cost. Due to the fluctuating COVID situation we currently do not have any events planned, however, if you would like to be kept up to date on our latest workshops and advanced courses please click the link to join our CPD mailing list.
A Day with Professor Brett Kahr:
Bombs in the Consulting Room: Surviving Attacks and Facilitating Cures
This engaging workshop took place on Saturday 6th November 2021 and was a great success.
BCS extends a massive thank you to all the counsellors, psychotherapists and mental health workers that joined us.
Some comments from the day:
" Brett was engaging from beginning to end. I could listen to him talk all day. I particularly liked that way he avoided jargon and conveyed everything in a way that was understandable. I would like to hear more from him in the future."
"Very interesting content and an enjoyable, informative day"
"Thank you. I thoroughly enjoyed the day. I have no negative comments to make. Professor Kahr was extremely good and interesting speaker. Would attend again."
A Morning with Gwen Adshead:
The Impact of Childhood Fear and Distress in the Therapy Room
Attachment theory is an evidence-based paradigm that has demonstrated the importance of the relational mind for all humans. Research has focussed on developmental psychology (how the human mind grows and develops in childhood), social psychology, and the study of adult relationships. These domains of attachment-based research have something to offer therapists and counsellors.
In this workshop, Gwen will discuss how exposure to fear and distress in childhood has the potential to disrupt the development of a secure attachment system and the resulting effects on adult psychosocial functioning. She will explore the implications of this in the Therapy room, for both therapists/counsellors and patients/clients. Specifically, Gwen will discuss how an understanding of attachment theory enables us to understand how different techniques of therapy may or may not help people change their minds for the better, for example, techniques such as mentalizing-based therapy, exposure-based therapy, and reparenting interventions. There will be time for discussion and Q&A
Speaker: Gwen Adshead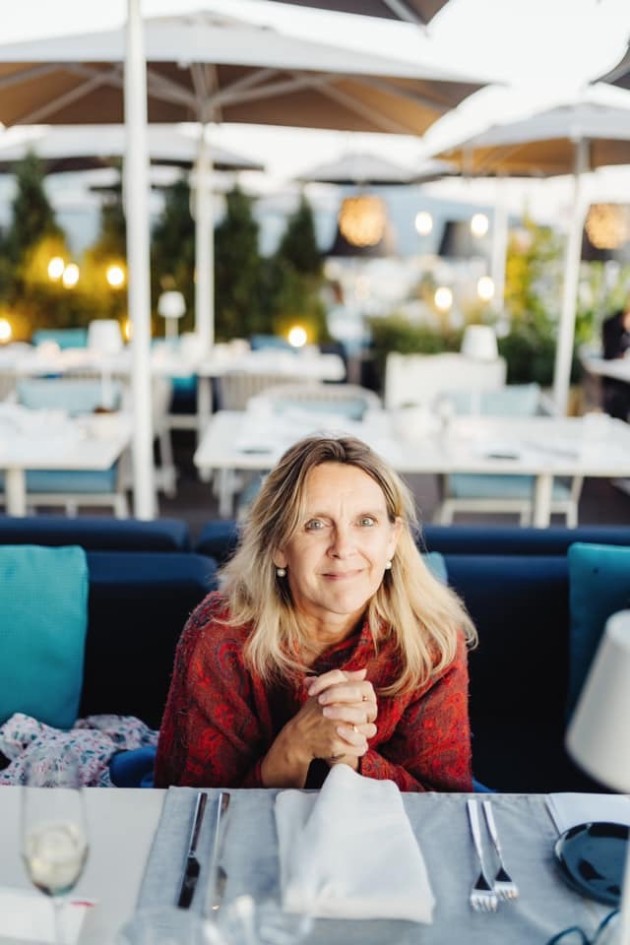 Dr Gwen Adshead is a forensic psychiatrist and psychotherapist. She has spent over thirty years providing therapy across a range of secure hospitals, community and prison settings. Through her role as both a forensic psychiatrist and psychotherapist, she explores the underlying psychological mechanisms that lead to violent behaviour and she works alongside others to rehabilitate and offer secure psychiatric care to some of the most violent offenders in Britain.
Dr Adshead qualified in medicine in 1983 and was an elected member of the Royal College of Psychiatrists in 1987, before becoming a Fellow of the Royal College in 2005. In addition, she holds 2 Masters' Degrees; one in Medical Law and Ethics from Kings College London, and one in Mindfulness based Cognitive Therapy from Oxford University. She is a qualified member of the Institute of Group Analysis; and also trained both in mindfulness-based Cognitive therapy (MBCT) and basic mentalisation based therapy (MBT). In 2013, she was awarded the Jochelson visiting professorship at Yale School of Law and Psychiatry and honoured with the President's medal for her work in the ethics of mental health. In 2014, she was Association Professor in psychiatry at Gresham College, giving three public lectures about violence, psychotherapy, and ethics in medicine. In 2015, she was awarded an honorary doctorate by St George's Hospital Medical School, London. Her research interests include parental personality disorder and abnormal illness behaviours, professional ethics and boundaries in mental health, and attachment theory applied to therapy and offending.
In addition to clinical practice, Dr. Adshead has authored over 100 academic papers and book chapters and appears as a regular guest on public radio. She also engages in teaching for medical students, psychiatric trainees, and psychotherapy professionals. Dr. Adshead has co-edited several academic books including Ethical Issues in Forensic Mental Health Research ( with Dr. Christine Brown); A Matter of Security: The Application of Attachment Theory to Forensic Psychiatry ( with professor Friedmann Pffafflin; and Clinical topics in Personality Disorder ( with Dr Jay Sarkar) which was awarded 1st prize in the BMA Psychiatric Book Awards 2015. She is also the co-editor of two Oxford handbooks in psychiatry: one in forensic psychiatry ( now in its second edition, 2022) and one in medical psychotherapy.
In 2021, Dr Adshead published her first book for a lay audience; co-authored with Eileen Horne. Published by Faber, The Devil You Know: Tales of cruelty and compassion has received excellent reviews. The book argues for the importance of a compassionate insight into the nature of evil and the value of stories that humanise offenders and correct misconceptions that lead to prejudice and cruelty.
When not working at the job she still loves, Gwen enjoys reading, singing, and unsuccessful gardening. She is interested in the concept of free time, and how to acquire it.
Cancellation Policy
In the unlikely event that unforeseen circumstances arise and BCS has to cancel this course a full refund will be given. In the event of cancellation by the participant, BCS reserves the right to charge a cancellation fee as indicated by the table below. All requests for cancellations must be received in writing, with changes becoming effective on the date written confirmation is received.
| | |
| --- | --- |
| Calendar days' notice before the start date of the course | Refund applicable |
| 90 calendar days or more before you are due to start the Course | Full refund (less a £25 admin fee) |
| Between 60 and 89 calendar days (inclusive) | 50% refund |
| Between 30 and 59 calendar days (inclusive) | 25% refund |
| Within 29 calendar days of the Course commencing | No refund given |